The School and Mass Education Department of Odisha Government on Monday announced temporary suspension of schools across the state due to heat wave situation.
The government run and private schools will remain closed from April 26 to April 30.
" In the view of heat wave situation in the state have been suspended the classes of all educational institutions under School and Mass Education Department. i.e. government, government aided and privately managed ( Odia and English medium) from April 26.04.2022 to 30.04.2022," said the S&ME Department.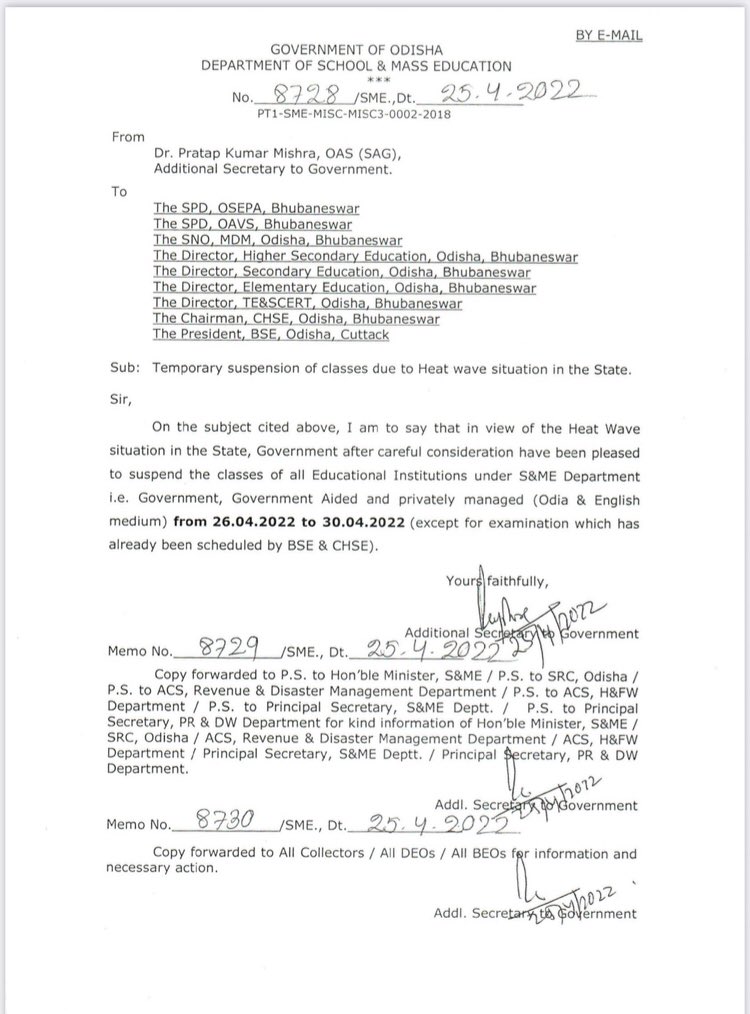 However, examinations, which have already been scheduled by Board of Secondary education and Council of Higher Secondary Education will continue.